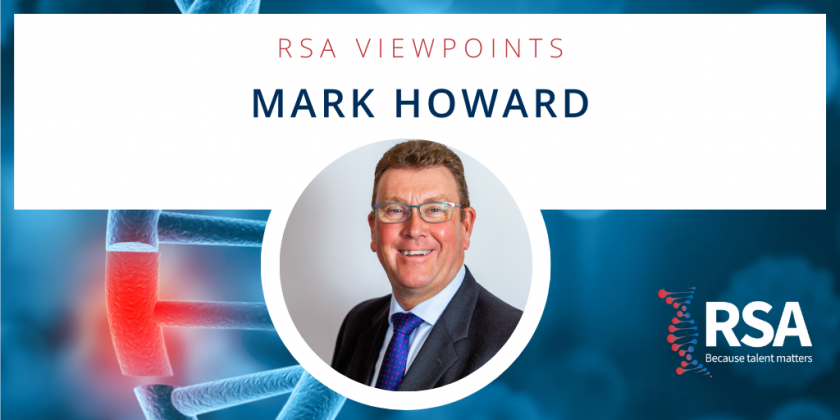 On the 17th of May, I attended the Bio Integrates event – hosted by Life Science Integrates – at the Leonardo Royal Hotel in London. The event hosted a plethora of panel discussions where top executives in biotech, supply chain, CDMO and funding and investment were able to have discussions, share insights and network in person, which was a refreshing change after the last two years.
One session that caught my interest, was "The C Word"; a panel discussion aimed at tackling one of the biggest considerations in all organisations…Culture.
I have shared some of the key discussion points and outtakes in the article below.
Culture is like an asymptotic curve – you get closer and closer but never quite fully arrive at the destination
The session opened with an exploration of the meaning of the word 'culture'. Kathryn Simpson, who was hosting the panel, shared the following definition: "Culture is built upon the values, perceptions and norms that form the social context in which people work, connect, and find meaning in what they do". Integrating "social context" correctly into the business setting sits at the heart of how culture forms in an organisation. Whilst we are encouraging our colleagues to "work, connect, and find meaning" in what we do, as a team, the way in which we try to realise this culture is vital.
The definition of culture, provided by the Cambridge dictionary is: "The way of life, especially the general customs and beliefs of a particular group at a particular time". What was most interesting about this is the reference to "time". It makes sense that – by this definition – culture is allowed to grow and flex; as such, this evolution also takes place within a working culture. As Antonin de Fougerolles so aptly describes in our RSA Viewpoints Inspiring Leaders Interview: "During the lifetime of an organisation, culture is constantly evolving, it's a bit like an asymptotic curve – you get closer and closer but never quite fully arrive at the destination – it's one constant journey."
Balance and Consistency
Company culture is fragile and can be destroyed quickly by the wrong leaders. It is like a seedling, it needs the right conditions to grow and, if all is in sync, it will reproduce and flourish by itself without too much external input. The key is balance, consistency and observing it closely to support its growth. Many organisations that benefit from a strong culture achieve this by first choosing the right seedling, and then allowing it to grow and evolve through input from employees and endorsement from the leadership team.
The idea of culture evolving from the ground up was touched on by Jonathan Betts, Director of Business Development at CCDC, when he said, "trust occurs between the individuals." For a team to come together – and build a thriving culture – each member of the organisation must exhibit a certain level or trust towards one another. He surmised that the interactions that people have with one another are key contributors to building the culture to begin with.
Sara Vandenberghe, Head of Culture and Change at LifeArc, talked about balance and the challenges the company encountered when it shifted from being a charity to a commercial entity. She highlighted the difficulties she faced in keeping the company culture consistent, whilst tackling such a major shift in structure. By keeping the message clear, the values well defined, and the culture well rooted in company practices, they were able to persevere through this process. An excellent role model and example of LifeArc's culture, is its incredible Principal CEO, Dr Melanie Lee, PhD, CBE. She believes passionately in diverse leadership and shares her views on leadership and culture in our Inspiring Leaders Interview.
Diane Lee, Managing Director at DLRC Ltd and Orphix Consulting GmbH, also emphasised the importance of consistency. Being able to offer everyone at the company an adequate level of support and making sure that no one is bearing too much weight is a healthy foundation for a strong work culture. "Collaboration is important" she said, this is something we all appreciate at RSA. A culture founded on collaboration is self-propelling.
How to extend culture across large, global organisations?
Geographical, generational, and cultural differences can separate teams when an organisation grows globally. More recently, even smaller organisations have been hugely affected by the shift from office-based work to virtual or hybrid models. It's far easier to maintain a consistent and 'living' culture when your team is physically together. Jackie MacRitchie, Senior Managing Director at Charles River Laboratories, talked about the challenges she faced helping their 20,000 employees to feel connected. Her focus for tackling this issue was recognising that diverse people working within a large company may all have very different interpretations of values. This means they need to be defined clearly and within the right 'social context'. At the same time, those in charge should ask themselves, "What do we want to be as an organisation?".  With clear direction and focus, culture can begin to grow from that strong foundation. As Jackie said, it is possible to "create an ethos, and drop that into the culture that has been formed".
Leaders are role models
Having advised Life Science leaders for almost 30 years, what has remained constant is that leaders are role models who can help to shape or break company culture. It is therefore vital that they spend the time to actively listen to the people at the heart of the organisation and positively engage with their employees to facilitate the right balance, consistency, and direction.
If you would like to discuss any of the points above, or any other topic related to leadership, please feel free to contact me directly at Mark.Howard@theRSAgroup.com.
* The panel discussed other topics during the session; the full recording can be accessed here, along with recordings of the other sessions.