Accelerating advanced therapies to market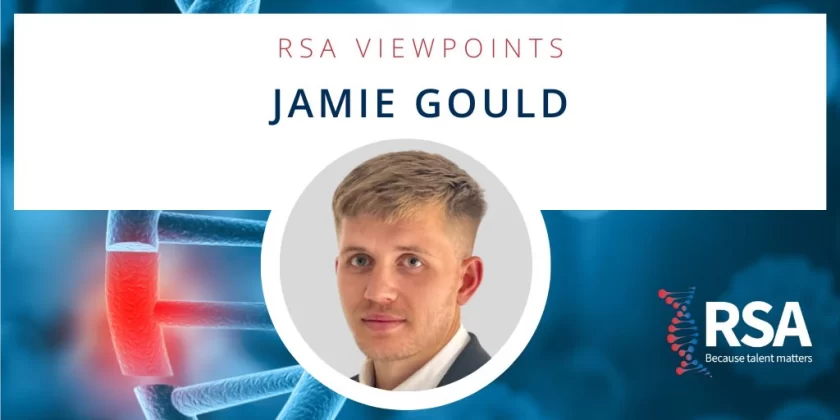 Our Researcher Jamie Gould attended the "Advancing through the clinic to market" panel discussion at Advanced Therapies Integrates on 20th October. The discussion was facilitated by Flic Gabbay, Founding & Senior Partner at transcript. The panellists included: William Scott, Scientific Director, Transplant Regenerative Medicine at Newcastle University Medical School; Miguel Forte, Chief Executive Officer at Bone Therapeutics; Agathe Guillot, Senior Regulatory Consultant at DLRC; Jimmy McBlane, Preclinical Assessor at MHRA; and Raja Sharif, Founder and Chief Executive Officer at ATMPS Ltd. Jamie shares his key takeaway messages from the session below.
Translating discoveries from an idea in the laboratory to a drug or final product that is fit for patients can be challenging. How can we progress advanced therapies through the clinical phase of development?
Overcoming barriers to commercialisation
For complex medicines such as cell and gene therapies, there are many obstacles that must be overcome before a new drug can reach the market. Agathe Guillot outlined the challenges involved in developing drugs for rare and ultra-rare diseases where there are low patient numbers and a lack of clinical data. In addition, high development costs and low returns on investment mean that many products never reach commercialisation.
Raja Shariff explained why the industry's "addiction to paper" is holding back development of novel therapies and called for a push toward digitisation. He argued that companies need to focus on putting technological infrastructure in place to ensure that data is incorruptible and immutable. Making sure that data can be accessed quickly and securely by relevant parties can help to speed up the development process – in particular, having access to data in real time can help to flag problems or issues as soon as they arise.
Novel approaches for novel treatments
A large part of the discussion centred around how to navigate regulatory issues for novel treatments where there is no precedent to follow. William Scott talked about the need for productive discussions between different regulators and developers to define clear regulatory pathways for different products. Agathe Guillot emphasised the importance of having all parties at the table right from the very early stages of development. She argued that engaging with many different partners from the start, including payers in different countries, the NHS, MHRA, patients and patients organisations, is key to successfully meeting investment goals further down the line.
The panel agreed that flexible approaches to manufacturing will be needed to bring advanced therapies to market. In particular, medicine regulators will need to adapt to new processes such as point-of-care manufacturing. Decentralising manufacturing so that drugs can be made either at the bedside or at a local unit near the hospital will allow organisations to bring treatments to patients more quickly, cheaply and safely.
How to define a medicine
An interesting discussion point was how to classify advanced therapies, and the knock-on effect this has on the regulatory pathways that must be followed. Jimmy McBlane explained that the MHRA defines a medicine as any substance that aims to modify a physiological function by exerting a pharmacological, immunological or metabolic action. However, he flagged that advanced therapies can be a grey area. For instance, if someone has a lung transplant and receives a genetically modified lung, is that a medicine or is it an organ?
Miguel Forte advocated for the importance of keeping the safety of the patient at the forefront of everything, commenting that when science meets politics, things can get complicated. He argued that it doesn't matter how medicines are classified, or by who, as long as it's done thoroughly based on clinical data and technical knowledge that accurately assesses the risks and benefits to the patient.
William Scott suggested that we need to be looking to the future and developing mechanisms to handle what's coming in the pipeline. Adopting flexible and adaptable approaches to legislation and regulatory processes will be crucial to ensuring that essential advanced therapies reach the clinic, and ultimately the patient.
If you would like to discuss any of the issues outlined above, do feel free to contact Jamie directly at Jamie.Gould@thersagroup.com