Claudia Ghilardi joins The RSA Group as an intern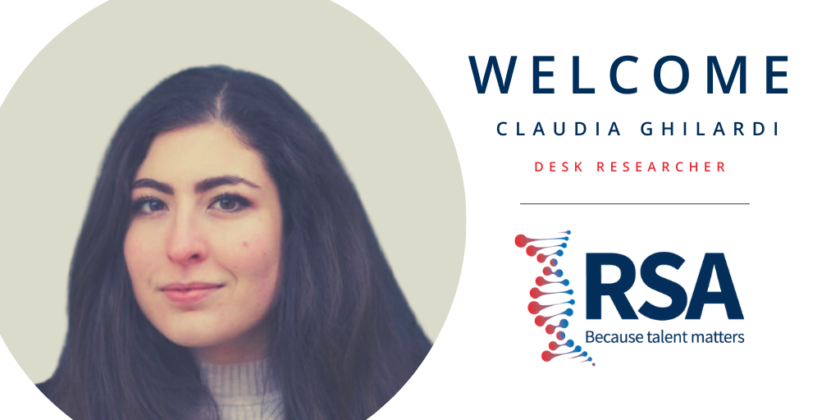 The RSA Group is delighted to announce that Claudia Ghilardi has joined the UK arm of the group as part of its internship programme to support the company with market intelligence, research and marketing support as well as learning about executive search and life sciences.
Claudia joins RSA on a part time basis as she is also studying for a Masters Degree following her Bachelor's Degree in Psychology from Birmingham University and several other impressive professional diplomas covering Business and Management and Event Management. A native Italian speaker, fluent in English and some Spanish, Claudia has a keen interest in Life Sciences as well as Business and Management and we are delighted to encourage, enable and empower her at this crucial stage in her career.
Nick Stephens, Executive Chairman at The RSA Group, commented: "We are pleased to welcome Claudia as part of our Internship Programme. We have continued to support the learning & development of emerging talent since we started in 1981. The Life Science Industry relies on the energy and innovative thinking young minds can bring, and our team at RSA enjoys welcoming new members of the team and helping them to grow."
If you are interested in an internship with us, complete the form on our website here and we will get back to you.