Embracing Change in the UK Biotech Sector – Insights from BioTrinity 2022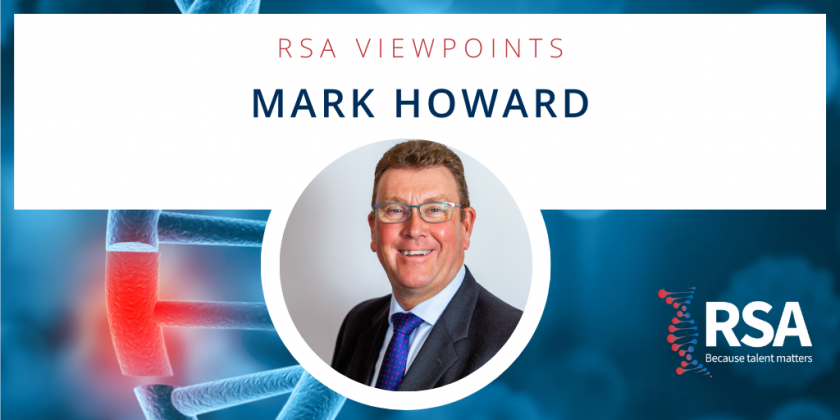 BioTrinity 2022 – The European Biopartnering and Investment Conference organised by OBN – took place 26-27 April 2022 in London. At this event, I had the opportunity to meet with several interesting early stage and emerging life sciences R&D Companies, investors, big pharma, and other important partners in the life sciences ecosystem. Despite global uncertainty, the outlook for the UK biotech sector remains optimistic, if organisations can source strong leadership to adapt and respond to global change. Read on to discover my highlights and key insights from the event.
Investment opportunities and challenges
The UK biotech sector is thriving; the latest UK Biotech Financing Report, published by the BioIndustry Association (BIA) and Clarivate, shows 2021 was the highest year on record for investments into UK biotech and life sciences companies. £4.5bn was raised in public and private financings, 60% more than in 2020.
However, the public market for biotech investment is currently experiencing growing pressure because of global events. The double blow of the war in Ukraine and the ongoing pandemic have caused inflation to surge and growth to slow around the world. This economic downturn is making investors cautious and selective over which projects to back, and it is evident the industry is entering a challenging period.
Major risks to the industry include the escalation of price controls and access; this is especially concerning in the US as the last major market that remains entirely free of price controls. In addition, in the face of increasing healthcare costs, many government bodies are putting increasing pressure on biotech and pharma companies to illustrate that their products demonstrate sufficient economic value to justify their cost.
Embracing agility and creativity
As the biotech industry continues to experience rapid change, the most responsive CEOs seem to be taking a "survival of the quickest approach," reacting swiftly and decisively to challenges as they emerge. The key to thriving in the sector is creativity; investors are noticing that those who can come up with new and original solutions will gain the competitive edge in a fast-moving market. On the hand, this creates a greater need for honesty since dreams, no matter how grand, must be grounded. A combination of novel approaches and strong, evidence-backed R&D data will be crucial to drive the industry forward.
Another key trend to emerge is the rise of agile working. With our increasing dependence on digital technology, agile development is no longer confined to the technology sector. Senior business leaders across the life sciences have realized that their companies cannot take full advantage of digital tools and technologies without having new, innovative processes for managing them.
The future for the biotech industry
Looking forwards, the UK remains ambitious about its plans for the biotech sector. During a keynote presentation, George Freeman, Minister for Science, Research & Innovation, outlined the aim for the UK to reduce its reliance on services and to increase spending on R&D to 2.4% of GDP, a significant increase on the current rate of 1.7%. In comparison, Switzerland spends more than 3% of its GDP on R&D.
We are also beginning to see biotechs emerging in more regions of the UK. Moving beyond the current 'golden triangle' of Oxford, London and Cambridge, investors feel that a new life sciences region is emerging in Manchester, Leeds, and Sheffield. Greater regionality provides opportunities for more talent in life sciences, driving innovation, outcomes and improved healthcare for everyone.
Overall, while the biotech sector is emerging strongly from the pandemic with a renewed sense of purpose and public interest, the industry must continue to adapt and respond to global challenges to stay ahead. Leaders will have to embrace a flexible and imaginative approach to navigate their organisations through these times of rapid change.
Feel free to reach out if you would like to discuss any of the topics I have highlighted in this piece. You can email me on Mark.Howard@theRSAgroup.com.