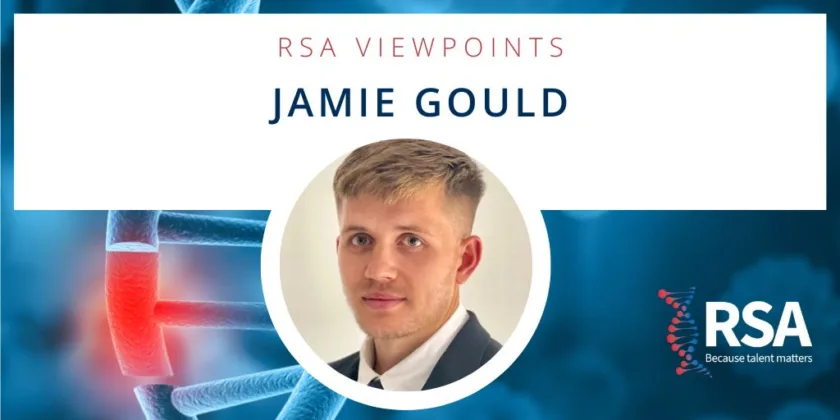 Cancer immunotherapy, or immuno-oncology, is already delivering a revolution in cancer therapeutics by finding functional cures through the power of the patient's own immune system, instead of relying on synthetic and often toxic substances such as chemotherapies.
The immuno-oncology market continues to evolve as treatments are developed across several types of cancer, having seen approvals in multiple indications in the past decade. There are currently over 700 immuno-oncology products in Phase I-III of development in the eight major markets.[i]
While the immuno-oncology market was worth over $6 billion in 2012, this has now grown to nearly $48 billion only a decade later with sales forecast to reach over $150 billion by 2028.ii
Recently, I have undertaken several searches which have exposed me to the expansive world of immuno-oncology. These assignments have required expertise of diverse functions within the speciality, and I've been fascinated by the incredible volume of research being conducted in the area.
Working on these recruitment campaigns has led me to consider the role of executive search in fuelling the future of the field. In this blog, I will explore two important questions: where are the talented people who will be needed to support this growth going to come from? And what skills will future leaders of immuno-oncology need?
Building an immuno-oncology talent pipeline
Although the idea of using the host immune system to eradicate cancer could trace back to a century ago, significant advances have been achieved in recent basic and clinical investigations.[ii] For example, following regulatory approval of ipilimumab, the race to develop immune-therapeutics has intensified.[iii] Given that immuno-oncology is a relatively young sector, the number of people who have lengthy experience in this field is still quite limited.
For this reason, many organisations are thinking about how to deploy existing talent working in other oncology or immunology indications. For instance, academics working in auto-immune diseases such as rheumatoid arthritis, multiple sclerosis or type 1 diabetes could supply a pool of suitable candidates. Some institutes are starting to offer courses and even degrees focused on immuno-oncology – for example the University of Nottingham offers an MSc in Cancer Immunology and Biotechnology – helping to streamline a new pipeline of talent into the sector.
Targeting talent with translational expertise
Future leaders of immuno-oncology will need experience at all stages of drug development, from preclinical to translational and clinical research. Crucially, candidates need to have the right technical knowledge to be able to understand not only the science underpinning the target and the product, but also the identification and implementation of robust, simple, biomarkers. They should have a good knowledge of the design and execution of translational programmes, and the design, submission and conduct of proof-of-concept clinical trials. This is necessary for successful clinical trial design, regulatory approvals, as well as ultimately offering the treatment to the right patient groups.
Dealing with living cells as opposed to small molecules makes the development process more complex, so having a good understanding of the technical requirements for rigorous manufacturing processes is also essential.
Collaborating to co-serve people and business needs
To succeed in immuno-oncology, leaders need to be able to show strong problem-solving skills combining scientific and business acumen. This is crucial to serve both the needs of patients and the organisation. Collaborating between different stakeholders is also essential, since leaders will need to be able to implement successful research projects involving academic, clinical and industrial partners.
Empathy and patient engagement
As we move towards personalised medicines with smaller patient populations, identifying those who may benefit most from innovative therapies will become more important. Pharmaceutical companies wishing to succeed in precision medicine can learn from the rare diseases space, which combines engagement with patient-advocacy groups[iv]. Having empathy and effective communication skills to work closely with patients and understand their needs will be key.
Find top immuno-oncology talent with RSA
Given the pace of advances in this space and the potential to make a positive impact on the lives of patients with unmet medical needs, the field of immuno-oncology remains attractive to talented scientists and professionals. At RSA, we have a strong network of talent and can help to find individuals with the transferable skills required to succeed in a wide variety of immuno-oncology roles.
Contact me directly to find out more: Jamie.Gould@theRSAGroup.com
[i] https://www.pharmaceutical-technology.com/news/immuno-oncology-market-set-to-grow-in-billions-but-access-concerns-remain/
[ii] https://www.nature.com/articles/s41423-020-0488-6
[iii] https://www.genengnews.com/topics/cancer/immunotherapy-for-cancer-a-look-back-and-a-look-ahead
[iv] https://www.mckinsey.com/industries/life-sciences/our-insights/playing-to-win-in-oncology-key-capabilities-for-success