How to secure VC funding in a challenging economic climate
By Lewis Aweyo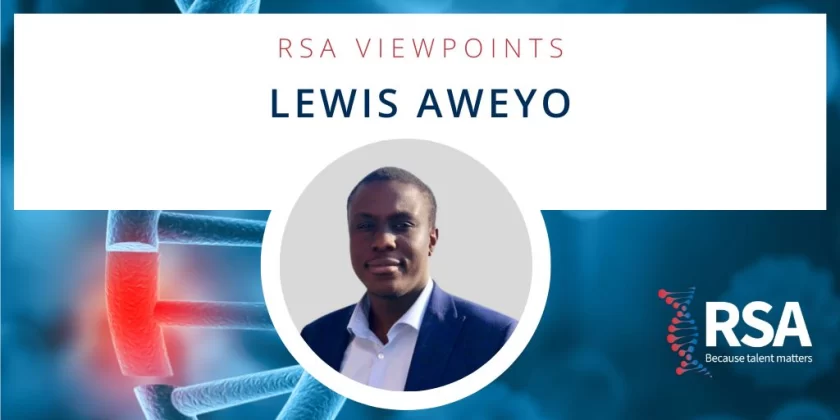 Our Consultant Lewis Aweyo attended the "VC judges: what is the X factor?" panel discussion at Advanced Therapies Integrates on 20th October. The session was facilitated by Nathan Sigworth, Co-founder and Chief Executive Officer at CCX. The panellists included: Freddie Dear, Head of Corporate Development & Portfolio Manager at Ascend Gene and Cell Therapies; Oliver Sexton, Investment Director at UKI2S; Dominic Schmidt, General Partner at Advent Life Sciences; Chris Baker, Investment Principal at LifeArc Ventures; and Karolina Zapadka, Investor at Parkwalk Advisors. Lewis shares his key takeaway messages from the session below.
It's a difficult time for biotech companies looking for investment. Global economic headwinds are causing a fundraising downturn across all sectors. In this competitive climate, how can biotech companies stand out from the crowd to secure the funding they need to deliver essential new medicines?
How is the current economic climate impacting Venture Capital?
2021 was a record year for healthcare investment. Since then, the markets have taken a downturn and the panel acknowledged that there has been a pause in investment this year. Oliver Sexton said that it's taking longer to close funding, especially when it comes to raising bigger tickets such as series A/series B rounds. He explained that the "FOMO" has gone – funds are no longer rushing to invest with the same sense of urgency. Instead, they are taking their time and adopting a more cautious approach.
Despite this, the panel were confident that the funding environment will return. After 2021's success, there is currently an unprecedented amount of money sitting in life science VC firms. Many funds have raised a lot of capital and need to deploy within a set timeframe. In addition, there has been an uptake in M&A in the cell and gene therapy sector. The combination of these factors will create new opportunities for companies as soon as the investment landscape bounces back.
What are investors looking for at different stages of the life cycle?
Despite the slower pace of investment, the panel reassured the audience that the best companies are still able to get funding and offered their advice on how to impress investors.
Chris Baker explained that, since the field of advanced therapies is no longer brand new, many VCs already have several portfolio companies in this space. This means they're already taking on certain risks, such as manufacturing or targeting, and they don't want to take on the same risk twice. New companies can't rely on being marginally better than existing companies; they need to show how they're overcoming the most important challenges facing the industry.
Dominic Schmidt explained that, when it comes to later stage companies, VCs have slightly different priorities. At the later stages, things are more binary – clinical trial results are either positive or negative. VCs want to see evidence of factors that can mitigate the risk of failure, such as excellent early-stage data, an additional portfolio asset that is financed and credible, and a strong management team. Companies also need a clear plan for the next phase and a good exit strategy.
How can companies stand out from the competition?
Given the competitive investment landscape, standing out from the crowd is more important than ever. With so many companies developing similar therapies, such as slight variations on a virus, it can be difficult to really capture an investor's interest. Companies need to deliver a clear story and strong data to demonstrate to investors how their platform or asset will bring a tangible clinical benefit.
Oliver Sexton explained that companies need to be able to provide evidence of what makes their technology better than the rest. Don't compare it to the first one that was out years ago; compare it to the best one that's out at the moment. He advised, "Don't tell me how, tell me why. And then tell me why yours is better than the other that are out there." Chris Baker echoed this, explaining that companies need to demonstrate that they understand why others have failed early and prove how their model is different.
How can you build strong relationships with investors?
VC is a people business, and you need to choose wisely who you want to work with to build a company. Freddie Dear emphasised that relationships with investors are going to be long-standing, with many ups and downs along the way. You need to find someone you can trust, who you can communicate well with, and who is going to champion you.
Karoline Zapadka advised companies to do their research into the funds they want to work with. Different VCs have different approaches to investment. It's important to understand their portfolios, their agenda and what they are looking for. Look into the individuals working in the funds and explore their backgrounds and experience. Only then can you decide if they are the right partner to be part of your journey.
On the other side of the coin, investors are also looking for people they want to work with. It's no longer solely about the science; investors are looking for strong teams. The best companies are those that combine best-in-class science with commercial understanding and have a well-thought through strategy.
Final thoughts: An optimistic outlook
Dominic Schmidt closed the session with some words of encouragement for budding life science companies, arguing that this is the best time in human history to be developing medicines. We have more tools than ever before – AAV gene therapies are offering new hope for treating neurodegenerative diseases, tissue engineering is expanding the scope of regenerative medicine, and CAR-T cell therapies are transforming cancer treatment. This is a sector of real innovation that is bringing benefits to humanity. Don't be discouraged by the current economic climate. Things will swing round again – and when they do, make sure you are ready and in the right position to reap the benefits.
If you would like to discuss any of the issues outlined above, do feel free to contact Lewis directly at Lewis.Aweyo@theRSAGroup.com