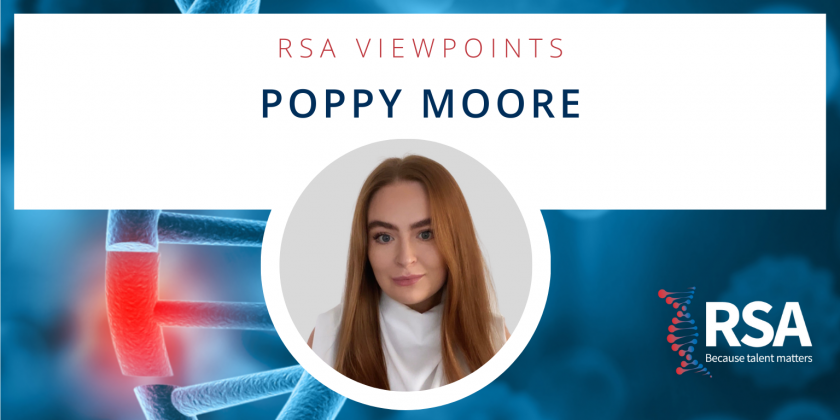 Amongst the many panel discussions that took place at the Bio Integrates event on the 17th of May, the headline session for me was the "Girls just wanna have fun(ds)" panel, facilitated by Jo Pisani, Non-Executive Director of The RSA Group.
2021 was a record-breaking year in the UK for biotech investment, with a remarkable $4.5 billion raised in public and private financings, a 60% increase from 2020. However, less than 5% of investment goes to female-led businesses. The panel, expertly led by Jo, included the following dynamic, clever, and very inspiring leaders:
TESSA PUGH | Chief Executive Officer and Co-founder | PharmaReview
CLAIRE THOMPSON | Chief Executive Officer | Agility Life Sciences
SUZANNE DILLY | Chief Executive Officer | ValiRx PLC
ALISON WILSON | Chief Client Officer | BioPhorum
KATE ROWLEY | Venture Partner | Global Bio Fund
Before we explore the reasons for this investment gender gap and the strategies to overcome it, it is important to highlight a point Jo made early on – that the concept of diversity spreads much wider than gender. The key is to fix the environment so that we can allow for better growth through both "visible and invisible diversity". However, history, society, culture, conscious and unconscious bias make this task incredibly complex. As a female navigating my own career and spending a large portion of my working days listening to and advising female and male leaders, I am in a privileged position to reflect, learn and positively influence decision makers to help unravel some of said complexity.
When do the scales begin to tip?
Peeling back the layers, many studies demonstrate significant gender gaps that start to emerge as seniority shifts towards Director level and beyond, with opportunities for female leaders shrinking as you move further up the ladder. Deerfield, a healthcare investment management firm, examined 140 companies that had raised at least $25 million in venture capital (VC) financing and published the identities of their board members online. They found that nearly half (48.5%) of these companies did not have a single female board member, and that women make up only about 10% of board director roles.
Alice Zhang, CEO and co-founder of Verge Genomics, which is focused on developing next-generation therapeutics for neurodegenerative diseases, states in an interview with Biospace – "I think in biotech, there is gender parity at the entry-level, but it does tend to drop off at senior levels". Alice then discusses the fact that investors typically prefer investing in experienced CEOs that they know can deliver drugs to market, and, unfortunately, there are more experienced male CEOs than female.
Despite more focus on gender inequality in recent years, men still account for 92% of the industry's CEO roles, according to Insider's review of nearly 200 leading drug companies. That percentage remains unchanged since a similar analysis by the trade publication BioPharma Dive in 2018.
Inequality and equity are now, irrevocably, at the forefront of many conversations, however, the stats we are seeing indicate that not enough is being done to address the discrepancy. Gender imbalance at this scale has a knock-on effect on funding for female led businesses. This doesn't just apply to biotech; according to research by All Raise, only 15% of venture capital funding is allocated to female founders in the tech industry and the growth rate of funding injected into female-founded companies has plateaued over the last few years.
A Forbes article about the value of investing in female founders claims that "the investment landscape is laden with perceived biases that put an iron ceiling on women's ability to raise money". The article argues that investing in female founders can be extremely profitable because females possess key competencies, traits and preferences that render them extremely worthy of funding. I wholeheartedly agree.
What action is being taken?
Google 'diversity in biotech', and you'll discover a plethora of reports and articles like mine, assessing and analysing the landscape. The issue has been elevated to centre stage and, according to a report from the Biotechnology Innovation, companies are responding by listing diversity and inclusion in their value statements as a priority. This is progress, but what is being done to enable real and authentic change?
Organisations such as the Global Bio Fund (GBF) are rattling the investment cage and attempting to enact positive change across the sector. GBF is a value capital fund focusing on the intersection between health and digital technology that invests, and scales women led healthtech ventures at early and growth stages. Despite these initiatives, there remains fierce pushback from investors into their female specific funds.
Bay Area incubators are also working on it: South San Francisco-based Johnson & Johnson's JLabs stated that gender diversity among their tenants is a high priority for them. In 2018, out of the 29 tenant companies residing in their two Bay Area locations, 26% of the company founders were women – still not where we should be, but better than 5%.
What if…
The switch can be flipped by investors paying more attention to data points, and less to the often-biased views of the founder's competence. As a result, more women will be able to raise the funding required to secure a successful exit, meaning more female wealth and visibility, more female angel investors, VC execs and entrepreneurs, and ultimately, more female-led biotech businesses.
Circling back to Jo Pisani's original point about the value of true diversity, Alison Wilson, CEO of BioPhorum commented during the session, "An increase in diversity is simply going to aid you in driving profits and improving performance".
This reminds me of a powerful statement I came across on the website of Allraise, which neatly sums up a view I hold dear.
"A diversity of perspectives doesn't just make things fair; it leads to better businesses, superior solutions, and more powerful outcomes. It's time to change the game."
As you can probably tell, I LOVE discussing this topic. If you would like to talk more about this, or any other topic relating to People, Leadership & Life Sciences, please feel free to contact me on Poppy.Moore@theRSAgroup.com.