James Camp joins The RSA Group as an intern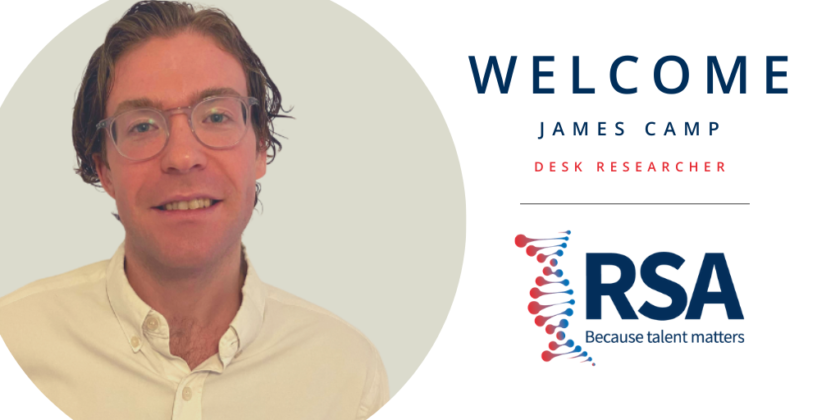 The RSA Group is delighted to announce that James Camp is joining the UK arm of the group as part of its internship programme to support the company with market intelligence and research as well as learning about executive search and life sciences.
James is currently a DPhil Candidate in Clinical Medicine at Lincoln College at the University of Oxford. Due to restrictions that the current Pandemic places on possible lab time, James is able to join our team to help expand his business skills, knowledge and experience to give him a broader view of the Life Sciences and Executive Search sectors. James has also worked at GSK as a Research Scientist and completed an internship at Prescient Healthcare Group.
Christian Simon, Head of Talent Acquisition at The RSA Group commented: "We are delighted to welcome James as part of our Internship Programme. Despite the challenges of remote working, our internship programme is proving to be very successful. Many young people are trying to build skills and access jobs, the future feels uncertain for them and we want to do everything we can to help to grow the life science talent of the future."
We are delighted to welcome James to the team, the skills and knowledge he develops with us will help to shape the foundation of what we hope will be a dynamic and successful career in Life Sciences which ever path he chooses.
RSA has continued to support the learning & development of emerging talent since it began in 1981. The Life Science Industry relies on the energy and innovative thinking young minds can bring, and our team at RSA enjoys welcoming new members of the team and helping them to grow. If you are interested in an internship with us, complete the form on our website here and we will get back to you.