James Gregory joins The RSA Group as Managing Partner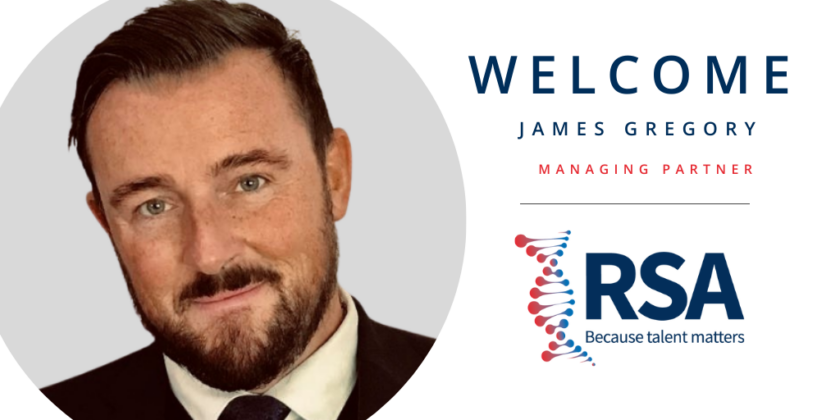 The RSA Group, a leading Life Sciences Executive Search firm, is pleased to announce the appointment of a new senior team member. James Gregory joins the company as Managing Partner and Practice Leader.
James takes responsibility for The RSA Group's US & European Biotech Practice, leading the provision of Human Capital Services in this space. His practice will work in and around the Board and C-Suite as well as top level therapeutic, scientific & operational leaders.
James has over 20 years' experience across Executive Search, Interim Management, Board Advisory, and Leadership Consulting, including Leadership Development, Psychometric Evaluation, and Leadership Assessment. He previously led the Life Science practice for a UK plc search business. Prior to that, he led a multi-million pound turnover VC backed staffing business as its MD & CEO. During his career, he has worked with key business leadership teams across the UK, EU, Hong Kong and North America.
Nick Stephens, Executive Chairman, The RSA Group, commented: "James is a driven professional with extensive knowledge of the biotech sector and wide international experience that enables him to bring new perspectives to client interactions. We are delighted to welcome him to the team as the company continues to expand globally."
James Gregory commented, "I am pleased to join the dynamic, professional and international team at The RSA Group, especially at an exciting time when the company is celebrating its upcoming 40th anniversary. I look forward to interacting with talented leaders across the Life Sciences industry to drive successful searches and deliver top outcomes for clients."
Click here for more information about our growing team.