RSA Talent Talks debut Podcast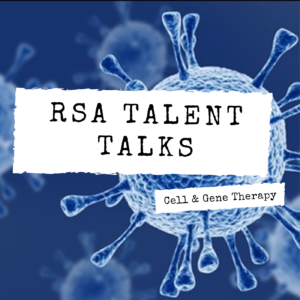 We're seeing some of the most exciting new therapeutics emerge from the Cell & Gene Therapy Sector, it's happening quickly and delivering meaningful results for patients that are changing lives for the better. Our latest RSA Talent Equity® Report on Cell & Gene Therapy provided some really rich data, and coupled with our own hands-on experienceof the sector, we thought that it would make a great subject for our first ever RSA Podcast.
To be honest, I was nervous about the idea of making a podcast, not many people relish the sound of their own voice. But, science broadcaster Kat Arney was brilliant at making Nick Stephens and I feel at ease, her background and experience is very impressive and she was able to shape the discussion well. Once we got going you couldn't stop us and were soon immersed in an engaging conversation.  I hope you enjoy it and please get in touch if you'd like to continue the discussion directly with me.
Mark Johnson, Partner