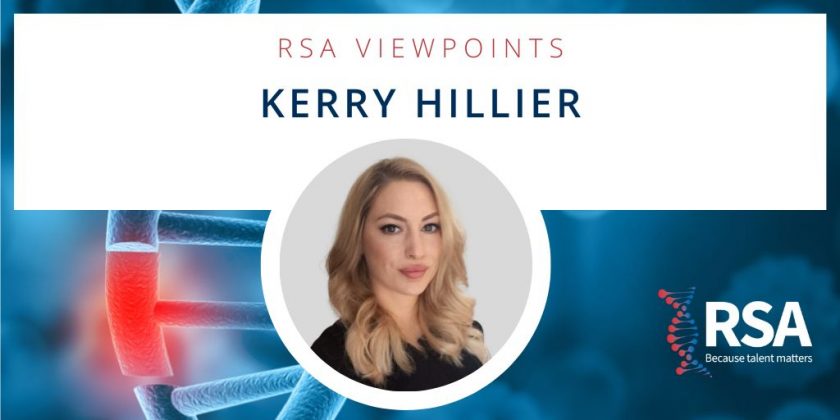 Our Senior Consultant Kerry Hillier shares key takeaways from the "Mind Over Matter" panel discussion held at MedTech Integrates on 12th September.
Neurological disorders such as Alzheimer's and Parkinson's usually go undetected until the later stages of an individual's life when symptoms begin to show. Late detection increases the burden on the patients, their families, caregivers, and the NHS.
"How can we accelerate early detection and use this to slow progression of neurological disorders such as Alzheimer's and Parkinson's?" – this was the key question addressed throughout the session.
The panel was facilitated by Louise Jopling, Commercial Director of Eastern Academic Health Science Network – the innovation arm of the NHS. The panel consisted of representatives from SMEs and large corporates:
The panel provided insight into the tools available to accelerate detection of neurological disorders to slow progression and improve an individual's quality of life.
Jumping the gun with preclinical diagnoses
Detecting Alzheimer's or Parkinson's as early as possible means that individuals can start treatment earlier and slow progression of their disease. In a survey carried out by Alzheimer's Research UK, 74% of individuals said they would want to know if they have Alzheimer's so that they can plan ahead for care, legal and financial planning for a time when they may not be able to do that themselves.
Jonathan Fox, Public Affairs Manager at Roche Diagnostics, shed light on the diagnostic tests created by Roche to detect Alzheimer's before signs of the disease appear: "We are developing a blood-based biomarker test that will screen out individuals who do not have Alzheimer's. Those who are not screened out will be sent for further investigations, which includes a CSF (cerebrospinal fluid) test for early diagnosis of Alzheimer's disease". This screening triage process would make diagnosis more efficient by reducing the number of patients who need to go on to do further tests.
Euan Cameron, COHESION Medical's CEO and Founder, believes there's an important role to be played in capturing data from changes in motor control and memory at the preclinical stage. "Clinical diagnosis is the tip of the iceberg, but there are a lot of data and health journeys that come before the clinical stage," he said. Using insights derived from this data, our approach is to detect early signs of neurological disorders enabling the development of earlier interventions, either social, personal, or medical.
Power to the patient's voice
Lucy Jung, Charco Neurotech's CEO, encourages companies to turn to the patient to help make sense of the data obtained at early stages of Parkinson's and Alzheimer's.
Lucy interviews a lot of individuals with Parkinson's, collecting insights to direct the development of Charco Neurotech's medical device. She shared a patient story: "A gentleman recorded his feelings from 0-100 for several weeks before seeing a clinician. What they found was that he experienced a dip in how he was feeling after lunchtime. The clinician picked up that this dip was due to the medication. When the medication was tweaked, the gentleman felt much better."
Listening to the patient not only helps to match the data with the patient's symptoms, but also enables the development of more tailored treatment that could target earlier stages of Alzheimer's and Parkinson's, slowing progression of the disease.
A multi-service approach
The panel called for a multi-service approach for diagnosis of Alzheimer's and Parkinson's urging organizations to work together to find solutions.
In Scotland, COHESION is doing a lot of work on identifying clinical services other than clinicians in hospitals that can support this earlier detection. "Community pharmacies could be an earlier point of contact that could pick up on very early signs of Alzheimer's and Parkinson's long before having a devastating consultation at a clinic," suggested COHESION's CEO, Euan Cameron. "Having this multi-services approach could be a way of saving money for the NHS long before getting to the diagnosis point."
Working in teams to build solutions
Euan Cameron reminded us that "we should all appreciate how complex the brain is – our lack of understanding is greater than what we know. The more we can digitise, the more we can gather insightful information ahead of time." The panel urged multidisciplinary teams to come together to build more informative models of these neurological conditions to better guide diagnosis.
"It's about working together in such a way where no one is stepping on each other's toes or IPs, but rather working together in unison, not in silos," Louise concluded.
Final thoughts
Enhancing the screening process, turning to the patient for data interpretation, and working with other clinical services could all be part of the solution to earlier detection of neurological disorders. Companies and organisations should work together to improve the lives of the patients and the caregivers. I have hope and I am excited to see advancements in this field over the coming years.
If you would like to discuss any of the issues outlined above, do feel free to contact Kerry directly at Kerry.Hillier@theRSAGroup.com