Should people move to jobs or should jobs move to people?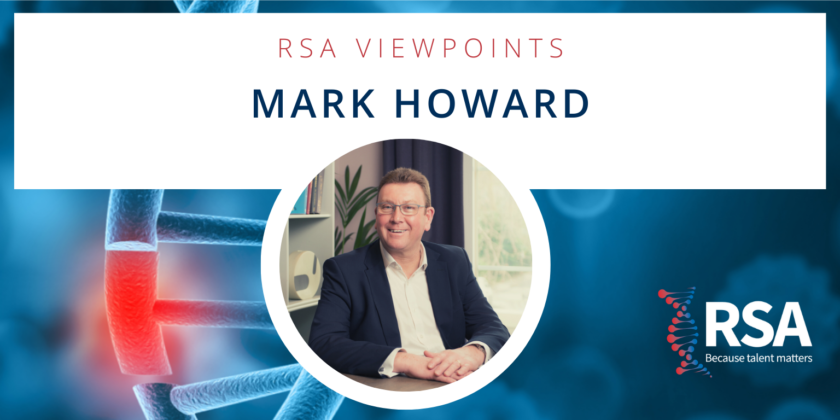 When a talented person is hired by a life sciences organisation, where should they work?
This isn't a story about the pandemic, although undoubtedly Covid-19 has been a catalyst, it's about a trend that we've been aware of for some time. Employers looking for new senior talent and unable to adapt to this changing relationship between office and remote working, have let otherwise strong candidates go. These individuals, often with hard-to-find credentials, have been reluctant to relocate, find new schools, leave friends and families, and face all of the other challenges of exchanging one life for another.
What should employers do and how far should they adapt to suit the needs of the new senior cohort?
The benefits of operating from corporate locations are well understood and some are hard to replicate with a remote workforce – corporate culture, creative collaboration, leadership interaction, informal 'water-cooler' moments where knowledge and insights can be shared etc. Nevertheless, when the expectations of the people that you need to hire start to change then perhaps organisational thinking should change too.
My focus here relates to senior and specialist talent & leadership and naturally, there's a lot of discussion around this topic at present . Views are both mixed and evolving, with some of the most forward thinking being from the big technology companies. In May 2020, Twitter announced that its people can work at home indefinitely and in February, Salesforce announced that it will let employees choose whether they want to come into the office again, saying "the 9-to-5 workday is dead."
For senior people, often with families, quality of life issues loom large when considering a move to a new employer based far away, possibly in another country and requiring relocation. These people have more choices about their employment too, they're experienced, valuable and in demand. When the role allows (for example, when it's not dependent on being in a lab every day), then flexibility will make a company more attractive. Talent pools are shrinking for those organisations that don't understand and respond to the thoughts of their prospective experts and leaders. This is particularly true in the life sciences industry which is segmenting still further with new therapies, scientific innovation and the rise of areas such as informatics and data science.
So what are the benefits for life sciences organisations of changing to a permanent, at least partly-remote workforce, or is it a special case for office/lab-based work?
Productivity
Contrary to pre-pandemic conventional wisdom, remote working has also increased productivity. In an interview with PharmaExec.com recently, Michael Bailey, President and CEO of AVEO Oncology, explained how he'd been positively surprised by the increase in productivity that his team has generated. His view is that a forged sense of trust within the team has underpinned this result. Others have calculated that employers also save on re-location costs, the higher salary requirements of people from other markets, lower office costs, absenteeism and staff turnover.
Employers are now thinking more about outcomes than time spent in the office. Spotify, which have announced a "work from anywhere" model, has a view that "effectiveness can't be measured by the number of hours people spend in an office". Instead, giving people the freedom to choose where they work will boost effectiveness. Operating as a distributed organisation will produce better and more efficient ways of working through more intentional use of communication and collaboration practices, processes and tools."
Diversity becomes easier to achieve
The benefits of a diverse workforce are increasingly well understood but, until now, achieving true and balanced diversity has been difficult. In a recent interview in theverge.com about the benefits of remote working, Sundar Pichai, CEO of Alphabet said "we'll just get access to people in different communities, from different backgrounds, who live in different places. So every measure of diversity — backgrounds and ideology — I think we'll just have access to more folks…and spread the opportunity more equally." Here's an example of a CEO recognising that there is a corporate and social benefit to enabling diversity through remote working. Going further, when skills, experience and diverse profiles are in short supply, remote working is also a route to access those who are not located in the established 'major' industrial locations. Also, it's a way of bringing retired high achievers back to the organisation to access the value that they can bring too.
What about the environmental impact?
Every organisation should be thinking how to reduce its carbon footprint and we live in an age when the focus is on sustainability. Reducing commuting to work and travelling to meetings is attractive to employers and employees, saving time, money and energy. HSBC has announced its intention to reduce its office footprint globally by 40% as it moves to a more agile way of working. Also, the pre-Covid habits of putting a lot of people in small space, travelling and then working in an office will be perceived to carry health risks that many will be uncomfortable with. Even more reason to avoid busy cities and their metros. This may be truer for more experienced, senior people, the exact ones with those hard-to-find skills.
How far will life sciences companies go in sending their jobs to employees?
The questions that employers should be asking themselves are:
Do we really understand the competitive nature of our future talent needs?
Do we need to be more employee-centric rather than HQ or location-centric?
Do we understand the future needs of senior leaders?
Can we be more flexible and benefit from that flexibility?
Can we give people the environments/tools to succeed?
Are we measuring performance in a way that is relevant for the new ways of working and our organisational goals?
What are your thoughts, I'd love to hear them. Contact me if you'd like to know more about my experiences.
Mark Howard
Managing Partner EMEA
D:  +44 (0) 20 3818 8836
M: +44 (0) 7962 531 035