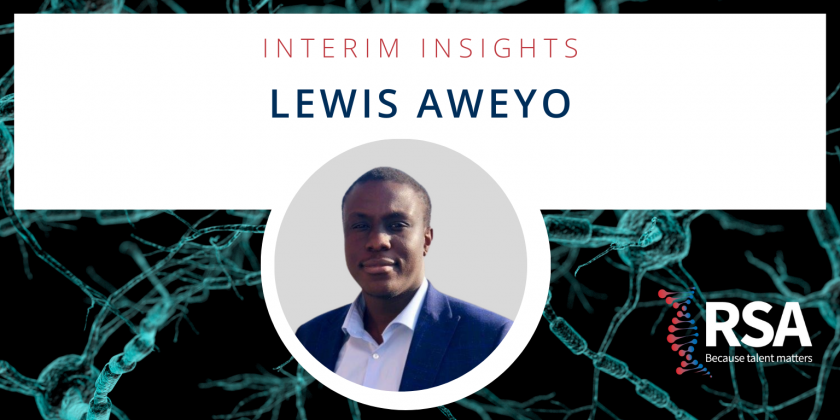 The Advanced Therapy Medicinal Products (ATMPs) sector, an area of medicine specialised in gene, tissue and cell therapies, is expanding at an incredibly fast pace. The sector was valued at US$13.85 billion in 2021 and is expected to almost triple in size by 2030[1]. However, this rapid growth is creating a talent shortfall as ATMP companies are struggling to find enough individuals with the right skills and knowledge to keep up with demand. Below are my insights into why the sector is expanding, what ATMP companies can do to secure talent and how The RSA Group can help.
Why is the ATMP sector expanding so rapidly?
ATMPs hold the potential to revolutionise healthcare as we know it, playing a pivotal role in the transition to personalised treatments and exceeding what we previously thought was possible. For example, CAR-T cell therapy is an innovative type of immunotherapy that has the potential to transform treatment for hematological malignancies, including acute lymphoblastic leukemia, chronic lymphocytic leukemia, lymphoma and multiple myeloma. CAR-T involves reprogramming patients' own immune cells and using them to target cancer cells in their body. Research and development into CAR-T is promising, with patients in several trials being cured even when their cancer was advanced and other available treatments had failed. With the potential for more groundbreaking discoveries like this, it's not surprising that the ATMP sector is undergoing such rapid expansion.
Why do ATMP companies find it difficult to recruit?
The production process for ATMPs requires a highly skilled workforce to maintain its operations, but there simply aren't enough experienced people available in the existing talent pool. ATMP companies are facing talent shortages both horizontally across business functions and vertically through different levels of seniority. Because of the complex nature of the cell and gene therapy sector, individuals with prior industry experience in biopharma manufacturing are ideally placed to fill these roles, but the competition for these professionals is fierce. Qualified candidates may be approached about new opportunities daily, allowing them to be very picky about which employer they choose.
One way to bring in new talent and raise awareness of opportunities in the pharma industry is through education and apprenticeships. In 2018, a first-of-its kind programme called the Advanced Therapies Apprenticeship Community (ATAC) was set up to address the talent shortage facing both public and private ATMP companies. The UK Industrial Strategy Challenge Fund (ISCF) dedicated £1.5 million towards a new ATMP apprenticeship scheme launched by the Cell and Gene Therapy (CGT) Catapult in partnership with the Medicines Manufacturing Industry Partnership (MMIP). The three-year scheme was designed to build the skills base required to meet the needs of the growing ATMP industry. The ATAC has been incredibly successful thus far, with the first apprentices graduating in 2021. However, demand for talent is still increasing faster than supply.
What are the best companies doing and how can other companies compete?
The ATMP companies that are most successful at attracting talent are those with well-defined unique selling points (USPs). USPs for employees may range from cutting edge science and facilities, strong financial backing, a belief that they will be part of something special, impressive and inspiring leaders in the business or an attractive equity package. Companies must ensure that whatever makes them the most desirable employer is clearly spotlighted to help attract potential candidates and distract them from the competition.
Speed of recruitment is another crucial way to secure the best individuals. Streamlining the recruitment process and ensuring that high quality candidates have the opportunity for a face-to-face interview as soon as possible is a good approach. Once you are convinced that a candidate meets your expectations, don't waste time before making them an offer. Candidates may be interviewing at several companies, so making a quick offer can help to secure them before you lose out to the competition.
Impressing candidates does not stop at hiring; it is equally important to dedicate time and resources to retaining talent. A positive workplace experience leads to higher employee engagement and research shows that companies with engaged employees reduce absenteeism[2] and achieve higher profits[3]. If employees don't feel valued and happy, they are more susceptible to poaching from a competing organisation. This is particularly true of start-up companies, whose talent is at risk of being taken by more established businesses. Building a positive employee experience into your entire People Strategy will define how they view you as an employer, and ultimately achieve better retention rates.
The RSA Group are experts in ATMP recruitment and have supported multiple ATMP businesses during inception and expansion across various regions in the UK, Europe, the US and Asia. To find out more about how we can help you find senior candidates with the required skill set and experience, feel free to contact me directly at Lewis.Aweyo@theRSAgroup.com.
References:
https://www.prnewswire.co.uk/news-releases/advanced-therapy-medicinal-products-atmp-service-providers-market-worth-34-59-billion-by-2030-exclusive-report-by-insightace-analytic-820555874.html