The RSA Group welcomes a new member of the Research Team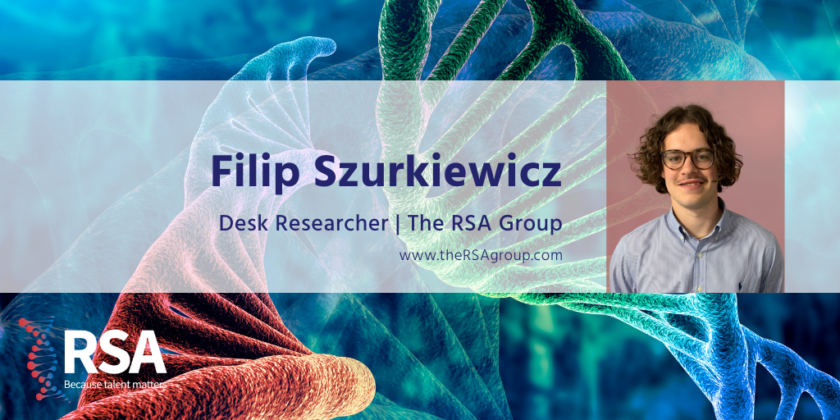 The RSA Group is delighted to announce that Filip Szurkiewicz is joining the UK arm of the group as Desk Researcher. He will support the team with market intelligence and research, as well as learning about executive search and life sciences, to develop and grow into a valuable member of the research team.
Filip recently graduated with a BA in Business Management from Pearson Business School. Already demonstrating a strong aptitude for business, Filip set up his own events company in October 2018 whilst still at University.
Nick Stephens, Executive Chairman at The RSA Group, commented: "We are delighted to welcome Filip as part of our growing team. Despite the challenges of recent times, we continue to maintain our support for young people emerging into the job market. We look forward to helping him develop at the start of his career."
RSA has continued to support the learning & development of emerging talent since it began in 1981. The Life Science Industry relies on the energy and innovative thinking young minds can bring, and our team at RSA enjoys welcoming new members of the team and helping them to grow. If you are interested in an internship or graduate placement with us, complete the form on our website here and we will get back to you.