The RSA Group welcomes Eleanor Davies as Managing Partner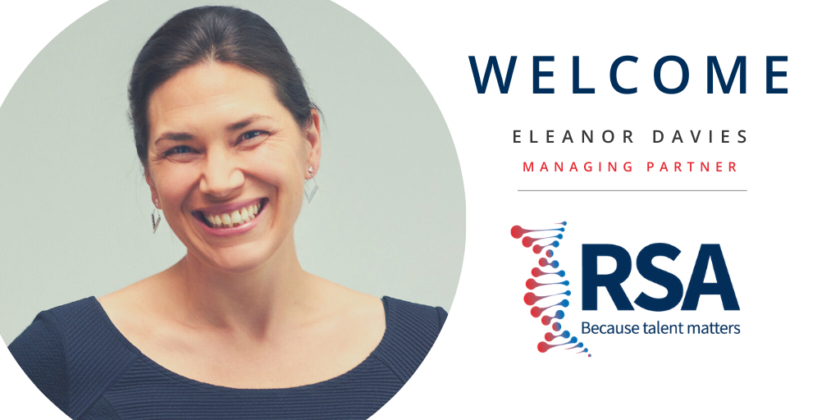 The RSA Group, a leading Life Sciences Executive Search firm, is delighted to announce the appointment of a new senior team member. Eleanor Davies joins the company as Managing Partner.
In her new role, Eleanor will be based in London driving business growth in the UK and internationally. With over 13 years' experience of healthcare and life science executive search Eleanor's expertise, network and reputation will be invaluable to The RSA Group. Eleanor will also be a member of RSA's executive leadership team, contributing to the future growth of the company after a highly successful 2020.
Prior to joining RSA, Eleanor founded and led a successful Healthcare practice at Blackwood Group, appointing Board level executives, Chairs and Non-Executive Directors to listed, private and PE-backed businesses. Focusing particularly on companies going through change – whether turnaround, growth, internationalisation or strategic diversification – she has supported clients across the breadth of the healthcare and life sciences universe, covering drug and device manufacture, pharma services, B2B healthcare services, B2B and B2C health tech, OTC and multi-site consumer health.
Nick Stephens, Executive Chairman at The RSA Group, commented: "Eleanor is a driven professional with excellent leadership skills and an enviable track record in healthcare and life science executive search. We are delighted to have her on board and look forward to her playing an integral part in our company's growth in the next few years."
Eleanor Davies commented: "I am delighted to be joining such an established, professional and international firm, especially as it celebrates its 40th year of successfully building leadership teams in healthcare and life science. With these industries at the centre of socioeconomic and geopolitical discourse right now, it's exciting to know that my new colleagues are as passionate as I am about the intricacies and inter-relations of the global health ecosystem, and in delivering the highest quality search process and outcomes to those companies leading the life science and healthcare agenda."