Clara Schäfer joins The RSA Group as Executive Assistant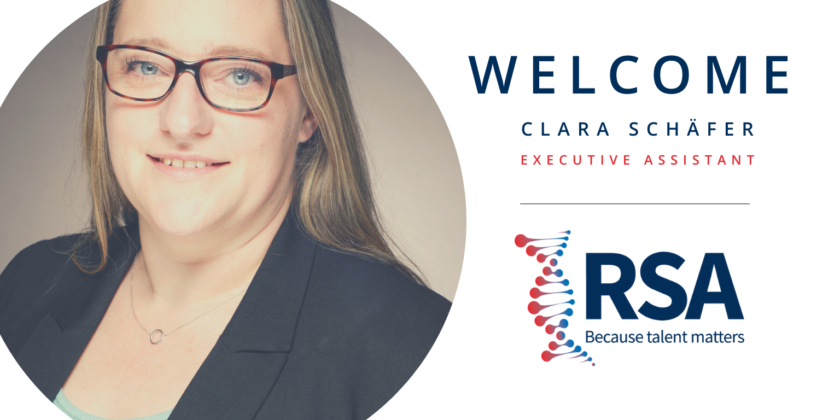 The RSA Group is pleased to announce the appointment of Clara Schäfer as Executive Assistant. Clara will be based in our German office, managing European based communications and administration.
Clara has extensive experience in the executive search industry. She started her Executive Search career at Robert Half International, moving on to become the personal assistant of a partner and co-owner at Deininger Consulting for more than 10 years, supporting him with C-suite assignments and administration.
Clara will work closely with our London Office to maintain consistency across logistical and financial systems and processes between RSA's global offices. She will also help with our German focused client documentation as well as supporting with Market Intelligence and the Interim side of our business.
Kristian Juergensen, Chief Commercial Officer at The RSA Group, commented: "We are delighted to welcome Clara to our growing team. As we continue to expand in Europe, she will be ideally placed to ensure the smooth and consistent running of our business."
Clara Schäfer commented: "Working with people who dedicate their lives to improving medical solutions and healthcare for patients is really inspiring and to be part of the global team at The RSA Group, surrounded by people equally as passionate about positively impacting the lives of others, makes me excited for my future with the firm."