Kristian Juergensen joins the Board of The RSA Group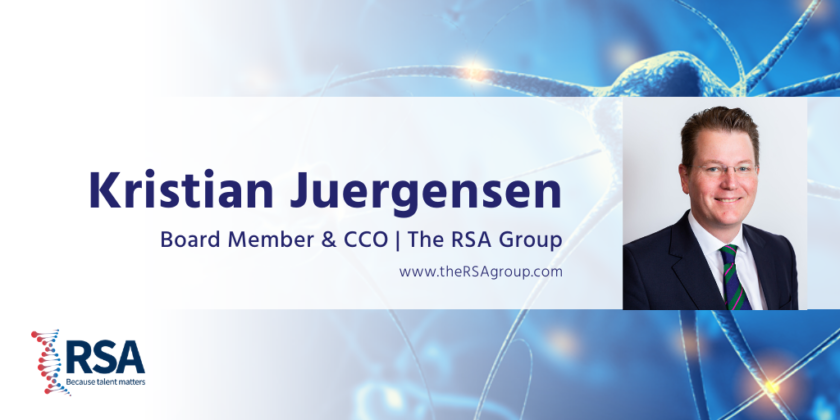 We are delighted to announce the appointment of Kristian Juergensen to The RSA Group's Board with immediate effect.
Kristian has had a long career with RSA, initially holding the role of Director of RSA Interims in Germany, where he built a successful Interim Management business and managed a strong team of Consultants. Kristian returned to RSA for the second time in July 2012 as Managing Director after working for two years as Head of Tender Management for a mid-sized German Generics company.
After a period of absence, during which he was a Partner in two global executive search firms, Kristian returned to RSA as Managing Partner in May 2019 and was promoted to Chief Commercial Officer in December 2019.
Based in Frankfurt, Basel and London, Kristian ensures that all functions of the organisation are aligned to meet strategic commercial objectives and drive business growth. Recognising that client satisfaction is The RSA Group's greatest asset, an important part of Kristian's role is listening to clients, cementing strong relationships, and leading a continuous process improvement model.
Nick Stephens, Executive Chairman at The RSA Group, commented: "Kristian is a tenacious, enthusiastic business leader, who strives for nothing but excellence, and brings over 18 years of consulting experience to our Board. I look forward to working with him to guide RSA through these challenging times."
Kristian is a qualified lawyer certified in pharmaceutical law and he holds an MBA. He is fluent in German and English and has unique global reach into the markets that matter to our clients.
You can contact Kristian on any of the channels below:
Kristian Juergensen, Chief Commercial Officer
D:  +49 69 219 776 11
D:  +44 20 3818 8839
D:  +41 6 156 406 89
M: +49 151 120 686 11