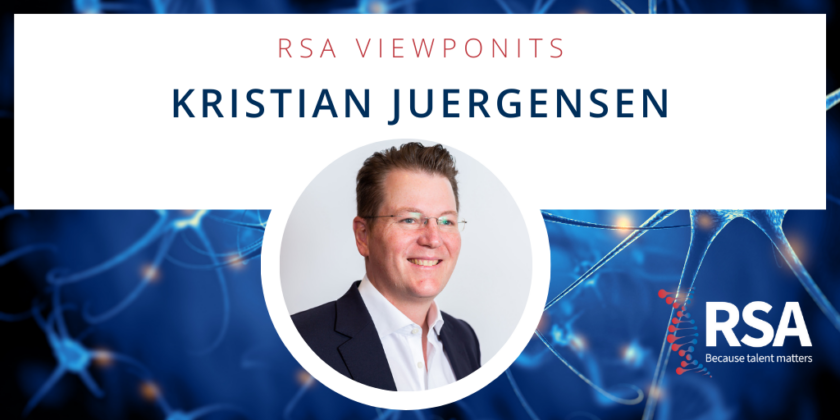 New and emerging technologies, such as cell and gene therapies are incredibly exciting, but they are undeniably bringing with them a need for a range of new skills, perhaps unsurprisingly this creates challenges and opportunities. The Life Sciences 2030 Skills Strategy reported that the life sciences sector could create approximately 133,000 new jobs over the next 10 years. But the pace of change is creating a notable skills gap in the industry. How can we ensure that talent tracks with emergent manufacturing trends?
We explored this question in a panel discussion at Advanced Therapies Integrates on 7th October 2021, we were joined by a very interesting group of panellists, who included Jane Kennedy, Chief Business Officer at Discovery Park, Lucy Foley, Director of Biologics at CPI and Kevin Bruce, Chief Operating Officer at Roslin Cell Therapies Ltd. They shared some terrific insights and opinions on how pharma can ensure its talent pipeline keeps up with changing industry trends.
The panel highlighted that some of the biggest challenges in the industry are related to a shortage of data, digital and computational skills. Jane Kennedy commented that changes in science and tech tend to be extremely rapid, which makes it difficult to keep up with demand for new and evolving skills. By the time you bring in new people, you're already scaling up and the skills you hired have become less relevant. She also shared that more students are entering the industry from a wider range of universities as companies are demonstrating a more open, inclusive, and perhaps a less elitist approach to the educational institutions feeding the talent landscape.
Lucy Foley suggested that organisations need to put systems in place now to keep up with talent demands. Examples of interventions that have been taken by the Biologics team at CPI include hiring many people, as well as providing training with an early specialisation strategy that allows people to acquire specific skills in more depth from the beginning.
Kevin Bruce made a range of remarks around innovative solutions utilised by him & his leadership team, commenting that companies shouldn't be afraid to take a creative approach to hiring and cast the net wider, in this case look beyond pharma-related industries for potential sources of talent. A particularly good example Kevin referred to was the re-skilling of armed forces ex serving police officers, providing neatly transferable skills, thanks to their being accustomed to strict controls & regulation. Organisations shouldn't be afraid to be more open to training people from different sectors, and re-skilling people from different age ranges. The pandemic has also made it possible to recruit from further afield due to the shift towards remote working, widening the talent pool even further.
While bridging the skills gap for advanced therapies is important, nurturing, developing & retaining those skills is every bit as essential. The panel acknowledged that the ever-present risk they face of training people so well that they become attractive to other organisations and move on from their respective businesses. An added risk is the regulated and often slow pace of the biopharma and life sciences industry which can be a problem as it takes a long time for exciting innovations to come into use. Therefore, talented individuals may decide to leave the sector altogether, armed with newly acquired skills, into a less regulated space where they may see faster results.
Strong leadership will always be essential for creating an environment that is geared to both attracting & retaining talent. Leaders can help to keep their employees engaged by successfully communicating the overall purpose and mission of that organisation, but also that of the wider Life Science industry, especially its impact on every citizen when compared to other industries. The pandemic has helped to bring this into sharper focus as people have been shown much greater visibility of the direct impact pharma innovations can bring when facing a challenge. If leaders continue listening to their people, they will be able to ensure their teams gain the support they need to keep moving, learning, and developing.
One particularly welcome point that the panel agreed on, was around the key human traits of 'attitude, values, and behaviours' as these continue to be the most vital ones that they look for in new candidates. If you can get those right from the start, then the rest is manageable. Lucy Foley commented, "Attitude is important. Tech skills can be learned but ambition, drive and empathy – all the skills needed to become a good leader – simply cannot be taught."
If you want to talk more about this or any other related topic, please do contact me here.